Gain the music production skills that you're missing
Improve at your craft, grow as a music producer, and get guidance from an experienced music producer
This course is ideal for you if you:


•

Want to learn why your beats don't sound how you want them to
•

Have great ideas for beats, but can't figure out how to actually create them
•

Want to better understand the principles of music production
•

Need a community to help gain feedback on your work
•

Want a structured learning environment



In Better Beatmaker, you will be able improve your music production skills after going through a 5-stage learning process, taking you each step of making a beat and how to build every component yourself. Each stage will focus on a different step of the music production journey, giving you all the pieces that you'll need to improve your beatmaking skills.
You get guidance, knowledge, community, and accountability... so you can finally make better beats.
What you will learn and accomplish in Better Beatmaker:
•

We will begin by focusing on how to start a beat in the best way possible, and the techniques that you can use to actually create your ideas
•

Then we will work on how to correctly build layers on top of your ideas, and how to introduce small, but important details to help your beats sound full and complete
•

You will discover the best approaches and techniques you can use to take your ideas and turn them into full beats
•

You will learn how to structure your beats in a way to keep them engaging and interesting to your listener
•

Partway through the course, we will dive into what the most common mistakes that producers make when creating their beats, and the small errors that could be holding your music back
• We will also cover additional topics to help you grow as a music producer, including mixing, mastering, and marketing a beat
What you will get when you join Better Beatmaker:
•

1000+ samples that come with the course, as well as an updated SEO sheet giving you the best keywords to use for selling beats
•

Biweekly challenges: You will receive new beatmaking assignments every two weeks that will help you learn new production concepts and techniques
•

Ongoing discussion/feedback forums, with members sharing their work and gaining feedback from their fellow community members (as well as myself)
•

Live Access: I host private livestreams where I review members' submissions, and cover concepts and techniques they could use to improve their music
•

A Comprehensive Video Library: Videos throughout the course will offer valuable lessons on beatmaking, as well as beat breakdowns and analysis of why certain beats work, and others don't



Your goal will be to take what you learn from the video lessons, and apply them as we do our biweekly challenges. Participation in these challenges is by no means mandatory, and you can choose to learn at your own pace but it is encouraged that you join the biweekly challenges as a way to hold yourself accountable.
Throughout the course, you will have access to active discussion forums, videos, and mini-guides. All review sessions and lectures will remain open as soon as they're posted, so if you miss a week or two, you can go back and catch up.
You choose when to begin.
You will receive the entire curriculum as soon as you enroll. You'll receive every lesson immediately upon enrollment, as well as instructions on how to join the private community. Once you have joined, you are in forever. If you don't have the time to start right now, don't worry! The material will always be there for you.
Why now is the right time to join Better Beatmaker:
Your time is valuable.
Better Beatmaker will directly provide you with the tools and knowledge that you will need to

make progress much faster in a focused environment, and help you understand what mistakes you could be making with your beats. These concepts and ideas that took me 15+ years to learn and understand. You can learn from all of my experience, all in one place in much less time.



Why does Better Beatmaker work:


By teaching the fundamental principles of music production (rather than covering situational techniques), you will be able to approach any style of beat with a deeper, more comprehensive understanding of how to construct any beat in the best way possible.
Student Feedback Notice:
As mentioned, biweekly livestreams take place where I review the course members' assignments and listen to their beats to provide feedback. The main purpose of these assignments is to hold course members accountable and challenge them to make music outside of their comfort zone. I cannot guarantee that I will be able to listen to every member's submissions.
Sample Notice:


A number of the samples that come with the course are not royalty free. Having said that, most allow you, as a producer, to sell your beats freely if you are working on smaller projects. The sample creators ask for a royalties if the beat is sold to an artist on a label, or if the song ends up generating a lot of income. If you would like to see exact terms, please download the sample pack at the bottom of the page, an example of the royalty terms is included.
What if Better Beatmaker is not for me?
No worries at all! There is a 30 day money back guarantee, so if you feel that the course is not the right fit for you, I can give you a refund!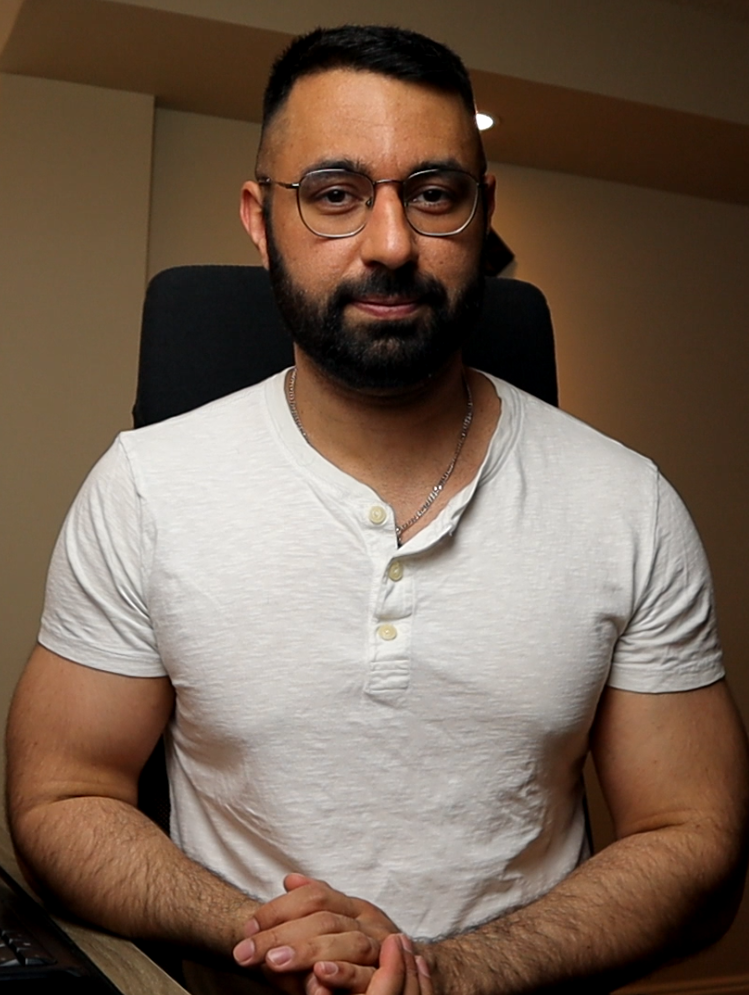 Navie D has been producing for 15+ years, has made music for world-renowned artists, top selling video games, and some of the biggest platforms and brands on the internet. His own music has also gained millions of listens on Spotify and other streaming platforms. He currently has a YouTube channel teaching music production, which has amassed thousands of subscribers and millions of views.
Frequently Asked Questions
Should I join if I don't know how to make beats at all?
I would not recommend this course if you have no prior experience. To get the most of the course, you should at least know how to use a DAW and are comfortable using plugins. The course does not teach how to use software. It's focus is on music production, and how to improve your beatmaking skills.
Do I need to know music theory?
Better Beatmaker does not use music theory at all. Instead, the primary focus of the course is on music production. If you don't know music theory, you will still be able to learn and understand all of the concepts taught. However, if you want to learn music theory, Better Beatmaker is not the course for you.
How long will I have access to the course?
Once you join, you will have lifetime access to the course (including all future videos and samples that I will be sending out).
What do I do if I need help?
If you have a question related to this course, email [email protected]
Can I pay with PayPal?
Yes, PayPal is an available option. On the checkout page under the "Billing Information" section, switch from the Credit Card tab to the PayPal tab.
What if I am unhappy with the course?
I want to ensure all of my course members are happy. I offer a 30-day money back guarantee. If you are unhappy with the course for any reason, let me know and I will refund your payment within 30 days.


CLICK HERE FOR A FREE SAMPLE PACK
This sample pack is a small preview of the 1000+ sounds that you get for free with my course.