(NOTE: this is the advanced curriculum)
FREQUENTLY ASKED QUESTIONS
Should I join if I don't know how to make beats at all?
I would not recommend this course if you have no prior experience. To get the most of the course, you should at least know how to use a DAW and are comfortable using plugins. The course does
not
teach how to use software. It's focus is on
music production
, and
how to improve your beatmaking skills
. This course is best suited for producers between 6 months - 3 years of experience.
Do I need to know music theory?
Better Beatmaker does not include music theory at all. The primary focus is on music production. If you don't know music theory, it won't matter. You will be able to learn and understand all of the concepts, ideas and techniques taught in the course. However, if you want to learn music theory, Better Beatmaker is not the course for you.
Is this course for FL Studio users only?
Absolutely not. I have many members who use Ableton, Logic, and many other DAWs. The course is focused on music production. Although I use FL Studio to teach these concepts, they apply no matter what DAW you use.
How long will I have access to the course?
Once you join, you will have lifetime access to the course (including all future videos and samples that I will be sending out if you join the advanced membership).
What do I do if I need help?
If you have a question related to this course, email [email protected]
Can I pay with PayPal?
Yes, PayPal is an available option. On the checkout page under the "Billing Information" section, switch from the Credit Card tab to the PayPal tab.
Are the samples royalty free?
The samples are royalty free for most situations. The sample creators only ask for a royalties if the beat is sold to a signed artist on a label, or if the song ends up generating a lot of income. If you are merely just selling beats online to independent artists, the samples are considered royalty free. Feel free to reach out to me if you'd like to see the royalty agreements before joining the course.
Will I be guaranteed feedback?
If you join the Gold membership area, you will be guaranteed a one hour consultation session with me. As mentioned, biweekly livestreams also take place where I review the course members' assignments and listen to their beats to provide feedback. The main purpose of these assignments is to hold course members accountable and challenge them to make music outside of their comfort zone. I cannot guarantee that I will be able to listen to every member's submissions.
What if I am unhappy with the course?
I want to ensure all of my course members are happy. I offer a 30-day money back guarantee. If you are unhappy with the course for any reason, let me know and I will refund your payment within 30 days. Please note: for people who join and redeem their plugin discount bonuses, only 50% of the tuition will be refunded. This is to prevent people joining just for the discounts and then leaving.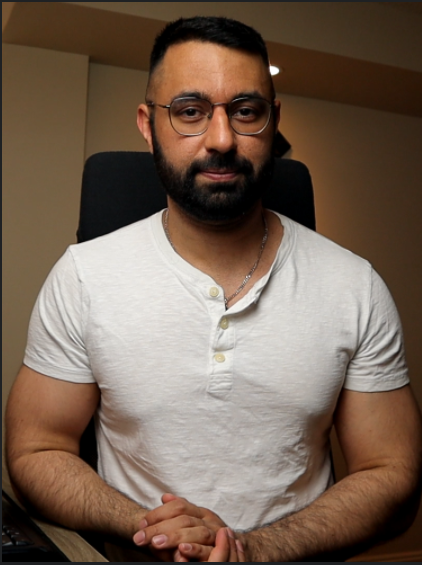 Navie D has been producing for 15+ years, has made music for world-renowned artists, top selling video games, and some of the biggest platforms and brands on the internet. His own music has also gained millions of listens on Spotify and other streaming platforms. He currently has a YouTube channel teaching music production, which has amassed thousands of subscribers and millions of views.